Professionalism After the Statewide Judicial Emergency Order
The Commission will convene a FREE CLE on Tuesday, September 28, 2021, from 11:00 a.m. – 2:00 p.m. via the Zoom.us platform. During the CLE lawyers and judges will discuss possible changes to the court rules and the Georgia Code that will help the legal profession to maintain some of the best practices learned as a result of the COVID-19 pandemic. Attorneys wil also offer some professionalism practice tips as we continue to navigate the pandemic after the termination of the Statewide Judicial Emergency Order. The Honorable T. Russell McClelland, Vice-Chair of the Judicial Council COVID-19 Task Force; Chair of the Task Force's Civil Sub-Committee; Chief Judge, State Court of Forsyth County; and Past President of the Council of State Court Judges is a program co-chair and a confirmed speaker. Ms. Elizabeth Fite, President of the State Bar of Georgia and member of the Judicial COVID-19 task force is also a program co-chair. Ms. Rebecca Grist, Solicitor General for Macon-Bibb County is the Mistress of Ceremonies. Chief Justice David E. Nahmias will bring closing remarks on professionalism. Additional speakers will be announced.
The Chief Justice's Commission on Professionalism will apply in Georgia only for 3 hours of General CLE credit, including 1 professionalism CLE hour and 1 trial CLE hour.  The Commission will only apply for CLE credit in Georgia.
This is a FREE event but pre-registration is required on or before September 24th at 11:00 pm or until the Commission reaches capacity. Attorneys who are members of the State Bar of Georgia and who wish to obtain CLE credit are responsible for paying the cost of the CLE fees directly to the State Bar of Georgia's CLE Department.  The link to attend the Webinar will be sent to pre-registered attendees on September 27th and approximately 1 hour prior to the CLE.
The CLE will be presented on the Zoom.us platform and you will need to access the seminar via a Zoom link using a smartphone, tablet or computer. A dial-in telephone number will NOT be provided for this webinar.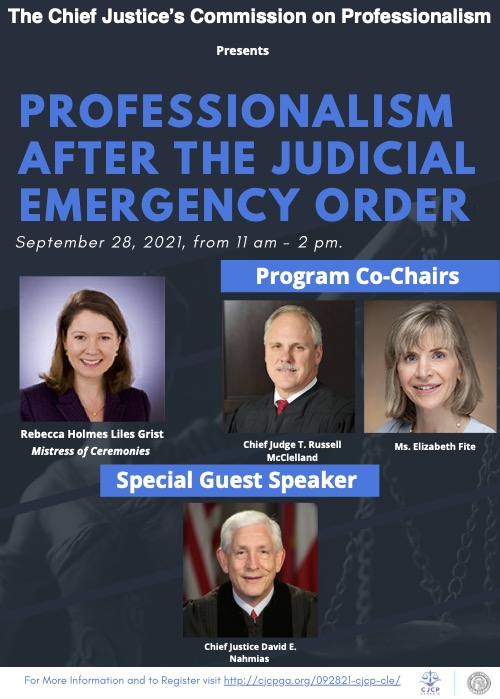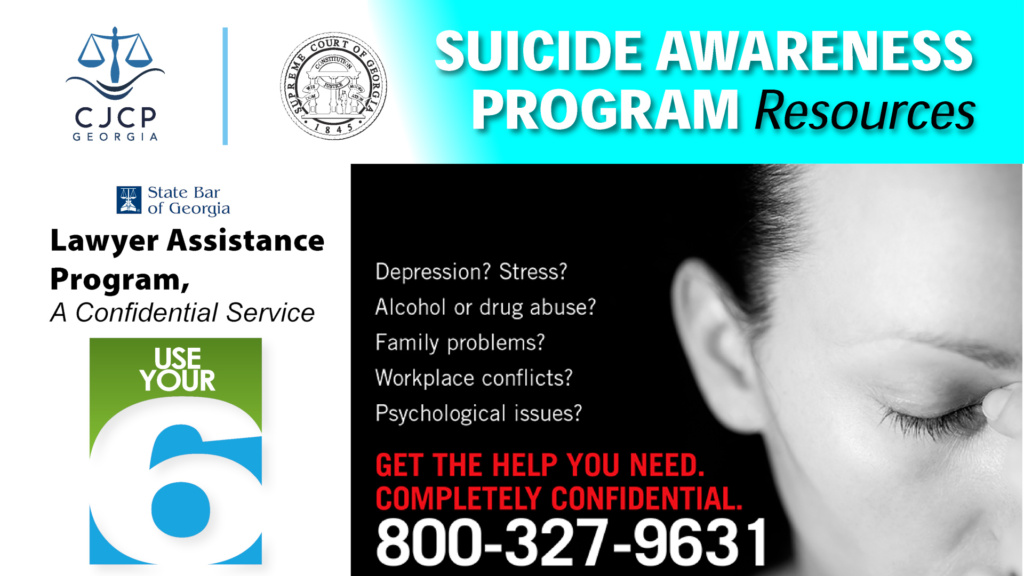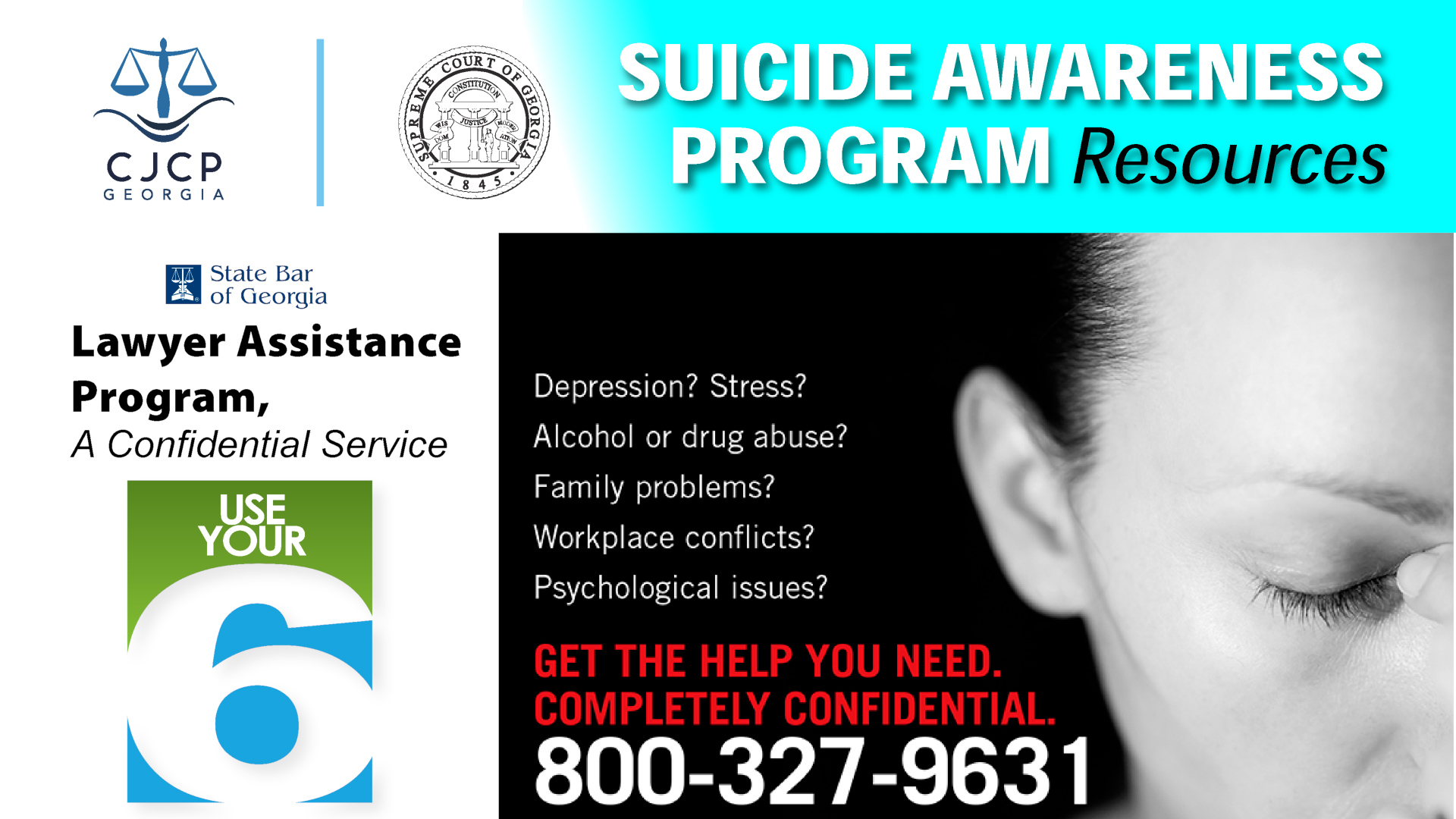 Learn More About the Commission's Suicide Awareness Program
On April 30, 2021, the Commission held a Suicide Awareness Program.  To view the materials and resources from the program, click here.
If you are thinking of hurting yourself, or if you are concerned that someone you know may be suicidal, contact the National Suicide Prevention Lifeline by phone 1-800-273-TALK (8255) or via chat at https://suicidepreventionlifeline.org/chat/.
Members of the State Bar of Georgia may also contact the Bar's Lawyer Assistance Program confidential hotline at 800-327-9631. #UseYour6
To learn more about other resources available to members of the State Bar of Georgia, click here.